Youth World Champion Polo!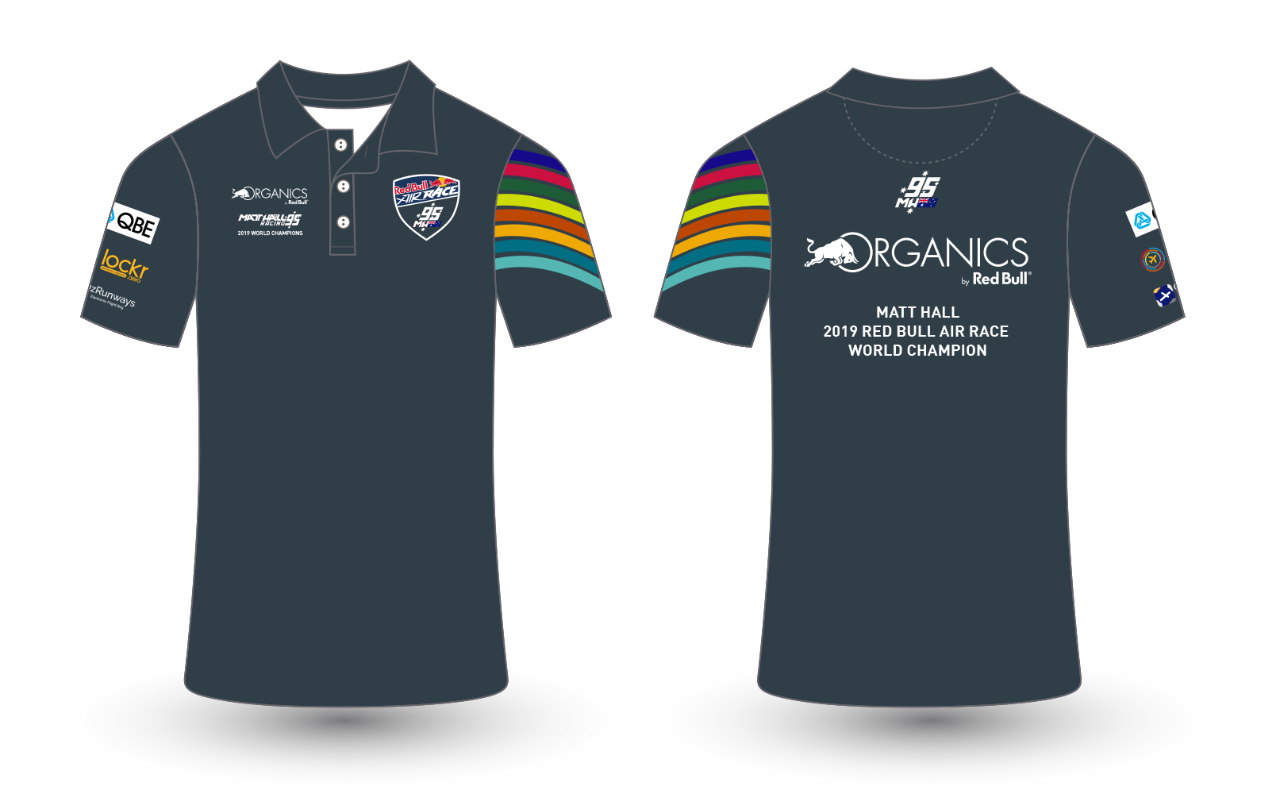 Matt Hall is finally the Red Bull Air Race World Champion and to celebrate you can pre-order your championship winning polo! It's a lightweight and relaxed fitting polo shirt is the perfect way to remember Australia's involvement in the most dynamic motorsport series in the world.

Sublimated racing team logo to right chest.
Sublimated Red Bull Air Race team badge on left chest.
Sublimated sponsor logos on right chest, right sleeve and upper back.
Sublimated wording to commemorate Matt Hall's world championship win on right chest and back.
Are you wanting to purchase more than one different items of merchandise? Please add the other products as an EXTRA product in order to save money on your shipping costs.
Available sizes:
4, 6, 8, 10, 12